Hi everyone, I would like to share 2 Free Subscription offers for the biotechnology and healthcare industry professionals.
Free Subscription: Life Science Leader
Life Science Leader is designed to not only inform readers of best practices that are occurring throughout the life cycle of the industry, but motivate them to implement those best practices in their own businesses.
The editorial discusses issues that Life Science executives in the biopharm, traditional pharma, R&D, and contract manufacturing fields have in common, including business process management, information technology, regulatory compliance, and finance/business development.
Limited Offer: This is a limited offer subject to availability. The publisher will contact you regarding the outcome of your request.
Please Click Here To Request Subscription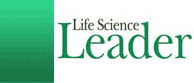 Free Subscription: Pharmacy and Therapeutics
P&T is a monthly Journal for Pharmacy and Therapeutics decision makers.
P&T: A Peer-Reviewed Journal for Managed Care and Hospital Formulary Management serves the pharmacy and therapeutics committees of hospitals, nursing home/long term care facilities, group practices, VA/DOD facilities, and managed care organizations.
Geographic Eligibility: USA, Canada, Mexico, Selected International
Please Click Here To Request Free Subscription