Hi everyone, here is an offer relating to air transportation industries. This is a popular monthly magazine for professionals in the aircraft maintenance, transportation and training industries.
Request Your Complimentary Subscription NOW!
For nearly 48 years, Air Transport World, or ATW, has been the leading monthly magazine serving the needs of the global airline and commercial air transport manufacturing communities.
Through its renowned editors, ATW provides balanced international coverage of the airline industry and reports on the trends that affect the way airlines do business.
Topics covered include airline operations, airline management issues, information technology, safety & security, eco-aviation, alliances, distribution, transport aircraft and engine programs, MRO, aero-politics, regulation, finance and leasing, airport development and air cargo.
Geographic Eligibility: USA, Canada, Mexico, Selected International
Limited Offer: This is a limited offer, the publisher will contact you if your request is fulfilled.
Please Click Here To Request Your Offer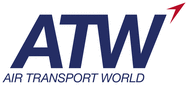 Other Useful Information
"How AS9110 Can Assist Regulatory Agencies, Airlines and Other Stakeholders"
Learn how implementing AS9110 may lead to a well structured quality management system, departing from the failed "do-inspect-fix-blame" cycle to the much better and successful "plan-do-check-act" approach.
Please Click Here For More Information