Hi everyone, we would like to share this white paper regarding different ways to troubleshoot Windows systems.
Receive Your Complimentary Guide NOW!
"Windows… On Speed"
This manual explains why Windows slows down and what you can do to prevent this from happening too quickly.
This 33 page guide will explain how to store your data to reduce disk fragmentation, how to properly remove programs to avoid registry junk, which system maintenance tools you should use to maintain a top notch performance, how to protect your system from malware attacks, and how to physically clean your machine to avoid hardware damage and failure.
Also there is a troubleshooting section for already affected systems and steps to cure the slow motion. With this free guide you will also receive daily updates on new cool websites and programs in your email for free courtesy of MakeUseOf.
Format: Download, you will receive a link to download this report after registration.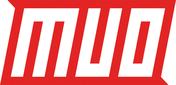 Useful Information
PC Maintenance Guide
Simple Effective Tips for Tuning, Upgrading, & Repairing Your Windows PC.
Please Click Here For More Information
Windows Server 2008 Quick Reference Guide
Get your FREE Windows Server 2008 Quick Reference Guide from PrepLogic. Just enter your email address and a link to your FREE Reference Guide will be sent to you inbox immediately. Get your FREE Windows Server 2008 Quick Reference Guide now!
Click Here For More Information