Hi everyone, here is another offer I would like to share. This is a useful publication for professionals in the food & beverage industry. This is useful for those in manufacturing, distribution, food science, marketing and packaging.
Beverage Industry covers the entire beverage marketplace reaching beverage producers, distributors and retailers.
With their magazine, you can stay in touch with the top companies and decision-makers and with the latest issues and trends, read about the newest ingredients and technology.
Their recipients are general management, plant operations, production, warehouse and distribution managers as well as fleet personnel, research & development, quality control and sales & marketing professionals.
Geographic Eligibility: USA (Print Version Only), Canada, Mexico & International (Digital Version Only)
Request Your Complimentary Magazine NOW!
Please Click Here For More Information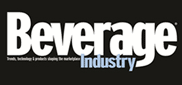 Other Useful Information
Food & Beverage Packaging
Since 1959, Food & Beverage Packaging (formerly Food & Drug Packaging) has reported on the trends and technologies challenging packagers in the food and beverage markets.
Please Click Here For More Information
Prepared Foods
Prepared Foods serves firms that develop, manufacture, process, package, and market food and beverage products.